April 2016, as a family we were all geared up for what promised to be a fabulous vacation to Krabi and few of the other beautiful islands. What stood before us and the waiting vacation was a routine doctor check-up for my daughter. What it turned out to be was the beginning of the most traumatic phase of our lives. I don't want to dwell at length on what happened but it will suffice to say that instead of tranquil beaches of Krabi we spent the next 100 odd days at the Christian Medical College, Vellore. I witnessed my thirteen-year-old daughter being rushed into the operation theatre 5 times, admitted in the ICU 5 times and on a life support system 4 times. We actually saw her walk in and out of the valley of the shadow of death. It's those 100 days which changed my perspective about work, career and life as a whole and prompted me to make a radical decision to quit my job. So… here's why I quit my job.
Life is Short Don't Waste it by Remaining in a Constant State of Stress
When you grasp the fact that life is indeed short, you quickly realise that it is indeed important to make every minute count.Wasting precious minutes and hours in remaining in a state of stress really is a complete waste of time. It is important to take charge of what you can control and frankly stop losing sleep on what you cannot control.
Life is Uncertain, Tomorrow isn't a Guarantee. Live out your Purpose
The certainty of life is in its uncertainty and the predictability of life in its unpredictability. There are no guarantees in life and this includes the surety of waking up alive tomorrow. Being cognisant of this reality it makes complete sense to live out your purpose on a daily basis. Identify your true calling, that one area that excites you and makes you feel completely alive every time you do it. Pursue it for that area is your area of purpose.Your purpose is your sweet spot.You can be successful but not purposeful but when you are purposeful you will alway be successful.
Money is Important but Satisfaction is Vital
Don't get me wrong money is important and essential but having said that money isn't the be all and end all of life. More money could imply more affordability but it certainly doesn't add up to more happiness. The reality is that money cannot buy health nor can it change an adverse medical report, neither can it buy peace and critically it can never buy satisfaction.The number one goal of the majority of the working class is "I work so that I can pay off my EMI's" what a sad reality this is! Engage yourself with what brings you satisfaction and not just money.
Don't Limit Yourself to the Size of an Aquarium there's an Ocean of Opportunity out there
Growth is directly related to the size of your environment.The catalyst for significant growth is discomfort. An aquarium is a place of safety and security for the fish, it is also a space of regular provision. But the issue with the aquarium is that it limits your growth, your movement and prevents the fish from flourishing in the environment it was meant to be. Personally, I see a lot of similarities between an aquarium and a job.There exists an ocean of opportunity out there beyond a regular job.Yes, it is loaded with uncertainty and risks but significant growth is always a result of pursuing the unconventional and incremental growth is a consequence of doing the routine and the usual. Pursue the road less travelled and chart your own course.
There is a Great Sense of Satisfaction in Writing Your own Pay Cheque
Why crib and rant over an 8% increment when you could be the one deciding and writing your own pay cheque.There are few other thrills which provide for such an adrenaline high as compared to the ability to pay yourself. Yes I know, it certainly isn't as easy as it sounds but it isn't impossible. The struggle is part of the success process and when you are prepared to struggle, the achievement of your dreams, goals and remuneration will be a reality.
It Would be Prudent to Chase Your own Dream Instead of Chasing Someone else's
So what would make more sense, chasing your own dream or someone else's? A pretty straight forward question isn't it ? But ironically a majority and a large majority may I add, choose the latter. We are willing to trade off our dreams, our destiny to assist someone else achieve theirs.While most of us are aware of this, we justify this fact with the reasoning of safety and security, really? Aren't we living in the "VUCA" times (Volatility, Uncertainty, Complexity and Ambiguity).Your dream was specifically given to you with a purpose and the purpose is for you to chase it and not someone else's.
The Pain of Regret Hurts Significantly more than the Pain of Supposed Failure
We don't try because we fear failure, we are concerned of what others will think. Therefore it would be better to carry on ignoring the soft yet compelling voice within us calling for our attention to pursue our purpose. When you speak to people in their sunset years you come across two types of people.The ones who dared to pursue their dream and the others who either procrastinated or ignored the voice within that beckoned them to pursue their dream. The former are satisfied, cheerful and energised despite age catching up.While in the latter, the pain of regret and the remorse of a missed opportunity is evident. A wise man once said that life is lived forward but understood backwards.Wisdom is paying heed to the inner voice that points you in the direction of your purpose and avoiding the pain of regret.
So that's what I did listened to the inner voice and traded a well paying job, a senior position and the security of being employed with a brand of first choice to pursue my purpose and chase my dream.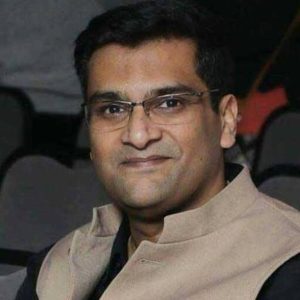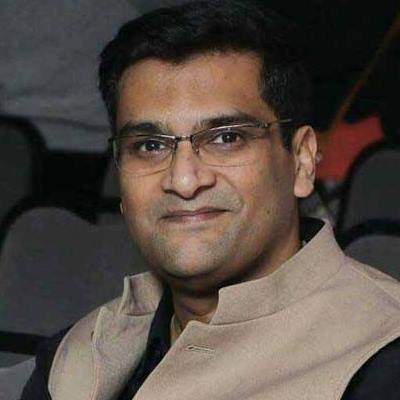 Rajiv Chelladurai, is the Managing Partner at ERGOS MIND Pvt Ltd. He is an author of couple of books the latest being Wisdom Workout. Rajiv is also a sought after speaker. Ergos Mind is an organisation specializing in transformation that focuses on an individual's internal change to bring about external organisational impact.