Ergos Mind founded by Rajiv Chelladurai is an organisation specializing in transformation that focuses on individual internal change to bring about external organisational impact. Often organisations tend to focus on changing things in individuals and teams at a surface level but overlook the power of the 'mind'!
The 'mind' is where most battles are fought, where decisions are made and where inspiration is birthed. Change and growth in organisations and individuals is only lasting when it come from 'inside-out' rather than 'outside-in'.
Our transformation modules concentrate on inspiring minds within companies so that their decision-making, leadership and execution is propelled by inspired thinking. 'Ergos' is a Greek word that means 'faithful execution of a task'. Hence, Ergos Mind aims to inspire thought processes that will lead to impactful execution.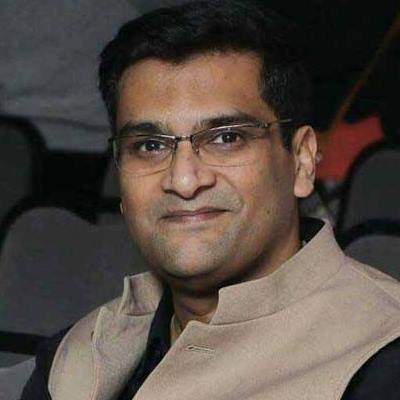 Rajiv Chelladurai has over two decades of experience in the corporate world having worked for some of the leading business entities which include the Tata's, Birla's, Max New York Life Insurance and BPL to name a few. In his last assignment, Rajiv was the Chief Distribution Excellence Officer at Tata AIA life Insurance Co. Ltd. and a key member of the Executive Committee. During the course of his distinguished career, Rajiv has donned several roles which include Sales and Distribution, Driving Innovation, leading Digital Interventions and championing critical Organisational Transformation initiatives.
Rajiv has authored a couple of books and has just released his second book titled Wisdom Workout. The emphasis of this book is about the pursuit and practice of wisdom in the key areas of life namely character, purpose, communication, leadership, relationship and excellence. This book has been endorsed by very senior corporate leaders and influencers in the marketplace as a must read.
Rajiv is a sought-after speaker in the corporate and education circles. He has been featured on Radio stations to share his thoughts on various topics. He has done his PGDBA in Marketing from Symbiosis and MA (Public Administration)