Emotional Engineering is a collaborative process. It involves helping you identify goals & equipping you with insights, skills, and tools that will not only help you cope better with life's difficulties but also improve your well-being and maximize your ability to be your best. Central to our Emotional Engineering process is the provision of a safe space where you can talk and be heard without judgment.
Although you may see some changes quickly and easily, other changes may be slow and deliberate. The changes will require proactive commitment on your part. For instance, you will be assigned activities outside the session, such as reading, reflecting, journaling, or behavioral experiments — the fulfillment of which is key to your progress.
Your goals will influence the psychological approaches we use. We will discuss your progress as we go along and tweak our goals and intervention accordingly. We will do our very best to ensure that you succeed in every single goal that you set.
WHY ERGOS MIND?

We combine coaching with psychotherapy; i.e. Psychotherapy-informed coaching

Our team comprises of trained and qualified experts from reputed universities

You will have digital and in-person access giving you the freedom to choose a mode tailored to your needs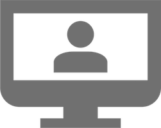 We have customized, personally-tailored interventions.